You don't have to do this alone.
If you are a military caregiver, we encourage you to connect with a community of your peers via our secure Facebook group and Caregiver Q&A, to share experiences and advice with those who've been there. We also offer access to educational online courses to help you through the challenges of caregiving.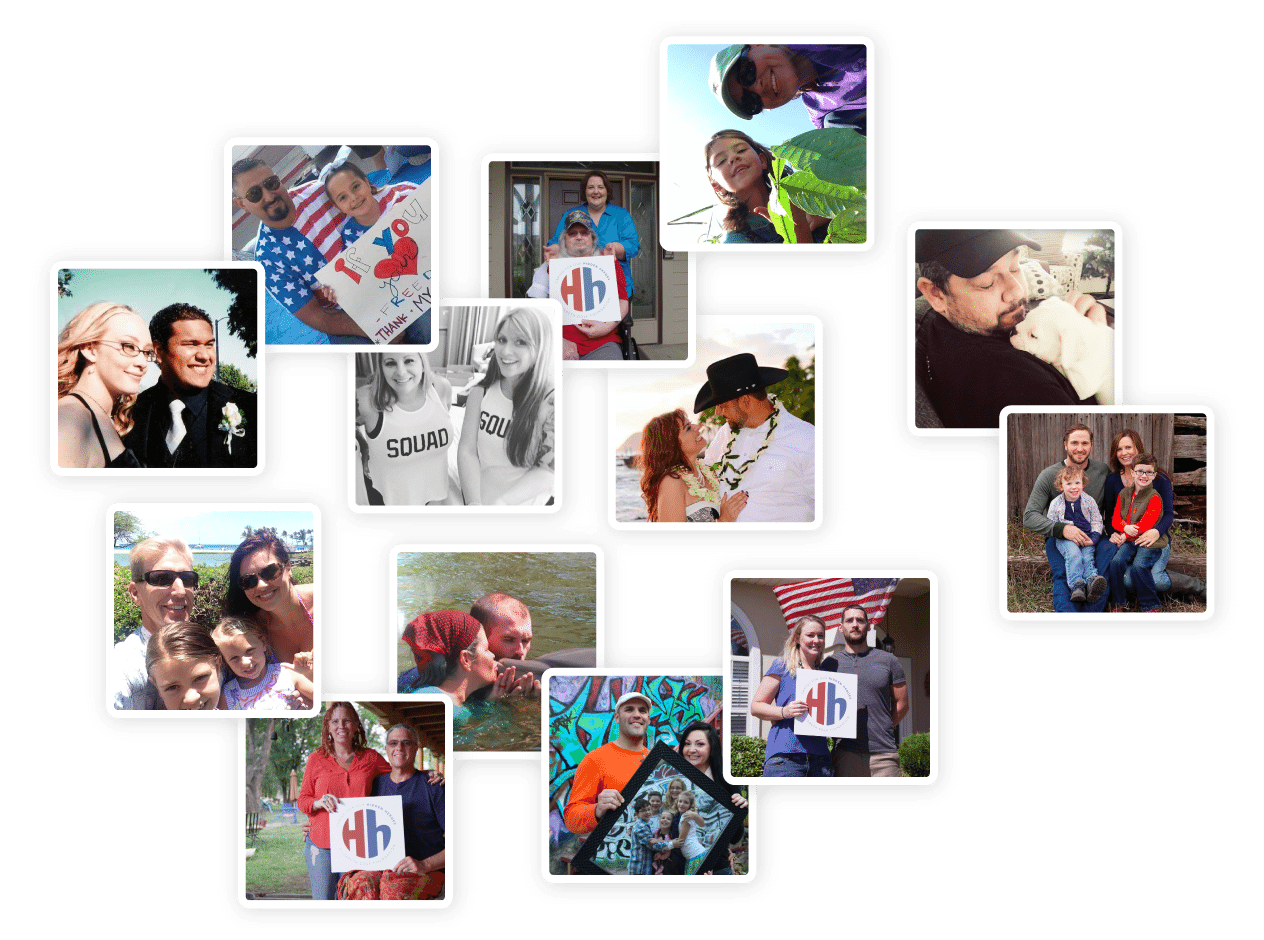 Join Our
Community
Raise your hand. Share your story. Find support. Your voice brings vital attention to the unique needs of military caregivers.
FREE Help for Military & Veteran Caregivers
As someone who cares for a military or veteran spouse, child, parent, or friend, we know your days are packed with responsibilities. Would having an extra pair of hands help free you up to invest a little more time in yourself? The Elizabeth Dole Foundation has created a new program, Respite Relief for Military and Veteran Caregivers, which offers family caregivers of veterans or service members access to free, short-term relief with the help of in-home care professionals.
The National Registry of Military Caregivers
The National Registry of Military Caregivers helps us identify caregivers across the country who serve our wounded veterans and servicemembers. We know there are 5.5 million military caregivers nationwide and yet many have not identified themselves as such. By connecting with caregivers through the Hidden Heroes community, the Foundation and its supporters are able to better direct services to caregivers in need.
Critical Financial Assistance for Military and Veteran Caregivers
Life happens and unexpected costs come up. The uncertainty of a sound financial future should not add to the stress of being a caregiver.
Through the generous support of Bob & Dolores Hope Foundation, the Hope Fund for Critical Financial Assistance provides much-needed aid for the caregiver, the care receiver, and their family. Caregivers can apply for grants that provide high-impact financial assistance to prevent or address a significant crisis or to improve the quality of life of their family. Every caregiver who applies for the Hope Fund will be offered additional support, referrals, and access to other benefits available through the Elizabeth Dole Foundation's holistic financial support program.
It's our mission to propel caregivers on a well-supported path to financial wellness.
Unexpected life changes often come with tough questions. Check out the recent questions submitted by our Hidden Heroes Community.
Can't find an answer below? Submit your question to one of our Dole Caregiver Fellows and find answers from someone who has experienced caregiving challenges firsthand.
Hidden Heroes Caregiver Community
Upon verification of your military caregiving documents, you will be added to the private and secure Hidden Heroes Caregiver Community Facebook group. This closed group offers a safe space to connect with other military caregivers, share advice, and talk with others who understand what you're going through.
Shara Hegr says,
The
Hidden Heroes 
Facebook group is a great space because I am supported no matter what I post about – the good, the bad, and the ugly.
Faun O'Neel says,
Hidden Heroes 
is the only place I can go to talk about the burdens of caregiving, where every single person understands and can empathize with what I'm going through.
Jason Courneen says,
The
Hidden Heroes 
Facebook group has shown me that there are so many families handling similar circumstances and that finding answers is no longer something I need to try to do alone.
Elizabeth Dole Fellows Program
The Dole Caregiver Fellows Program is at the heart of our Foundation's work. Our Fellows are a diverse population of military caregivers from all eras of war, representing the fifty states and Puerto Rico. They are actively involved in driving our mission forward, play leading roles in advocating for national policy improvements and are catalysts for change in their own communities.