Don't forget to create an identity outside of caregiving. You're worthy of your own story and successes.
At what moment did you realize you were a military caregiver?
During a medical appointment, the physician expressed that Frank would need caregiver assistance for future surgeries, rehabilitation, and recovery. I took a moment, evaluated what I do daily for him, and said, "I am his caregiver." I submitted my resignation the next day and have since been his full-time caregiver.
How has your life changed since you became a caregiver? What sacrifices have you had to make?
Life certainly became more focused on healing and health care. As a family, we began focusing on mental, emotional, and physical issues that were previously swept under the rug. As a caregiver, achieving my educational goals has taken longer than I had planned. However, achieving mental, physical, and emotional health for the entire family was worth the educational delays.
What are you most excited to do as a Dole Caregiver Fellow?
I am excited to encourage participation in the Campaign for Inclusive Care, [the Elizabeth Dole Foundation's initiative to ensure caregivers are part of their veteran's care team, and ensure inclusive care is the standard across healthcare facilities]. I look forward to making meaningful connections with caregivers and their families.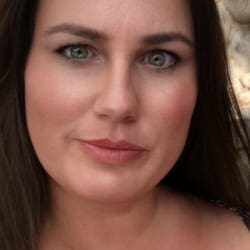 My Story
Candace Laguna is a dedicated mother of four children and caregiver to retired SSGT Frank M. Laguna, after serving in the United States Marines Corps and Army. Additionally, the Laguna's oldest son, Antonio, has ROHHAD Syndrome and special needs, making her a caregiver for two in the household.
Candace's veteran, Frank, was injured in 2003 while serving in Iraq but did not seek adequate medical care for several years. He allowed the injuries to go unaddressed and kept pushing through the pain and weakness. His nickname is "Frank the Tank," because of his intense will to keep forging forward. Unfortunately, his already injured spine and legs created the perfect storm for more severe damage. In 2010, Frank's spine was severely injured during Explosive Ordinance Disposal (EOD) training and required numerous surgeries and aggressive rehabilitation. The spinal injury caused a snowball effect and progressed to bilateral foot drop and mobility issues. While Frank was receiving treatment for mobility issues, the doctors began addressing other acute medical and mental concerns.
While Frank was at the Center for The Intrepid receiving intensive physical therapy and limb salvaging Intrepid Dynamic Exoskeletal Orthosis (IDEO) braces, their family was introduced to adaptive sports. Adaptive sports quickly became an essential part of Frank's long-term mental and physical healing. Candace has since become a fierce advocate for adaptive sports and treatment plans that take the patient and family away from the hospital and into the great outdoors.
To help ensure the medical schedules can be juggled, Candace homeschools their four children, allowing for flexible travel to Johns Hopkins Hospital in Baltimore, Maryland, for their son's care and travel to Frank's hospitals and rehabilitation centers in Texas.
While life is unpredictable and frequently complicated, Candace continues to further her educational and professional goals and is pursuing a career in medicine. She hopes to use her passion for the medical community and admiration for service members to promote her advocacy for inclusive care.