Executive Summary: New Regulations for VA Caregiver Program March 2020 
"PCAFC Improvements and Amendments under the VA Mission Act of 2018"
On March 6, 2020, the U.S. Department of Veterans Affairs (VA) published, "PCAFC Improvements and Amendments under the VA Mission Act of 2018." Through these proposed regulations, the VA aims to improve and standardize the VA Program of Comprehensive Assistance for Family Caregivers (PCAFC), or the VA Caregiver Program, and ensure that the program reflects changes required by the VA MISSION Act of 2018. 
Since the 231-page report was released, the Elizabeth Dole Foundation team has been analyzing every detail and considering how the proposed changes will impact the millions of military and veteran caregivers we serve. After consulting countless caregivers, partners, researchers, and experts, we pulled together this summary report, which highlights the nine key changes presented in the proposed regulations and our initial reactions. We also shared our thoughts on areas where we believe the proposed regulations got it right and others where we are concerned and request further explanation.
We hope you find this information helpful and invite you to share your thoughts on the newly proposed regulations with us at [email protected].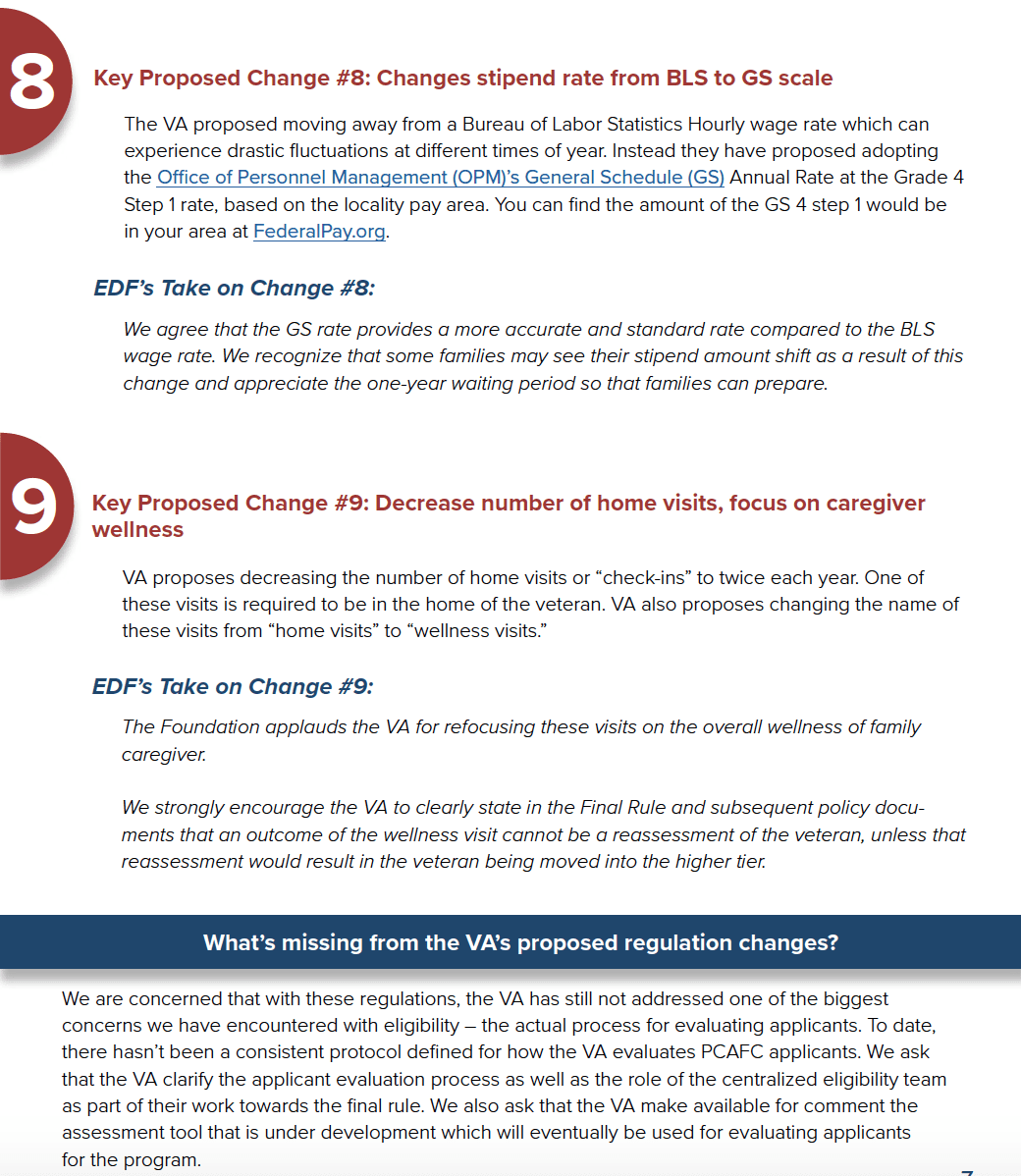 Now, it's your turn to take action. Your voice matters!
Read the full summary of proposed changes here.
Share your thoughts on the newly proposed regulations with the Elizabeth Dole Foundation. Email us: [email protected] 
Download our Executive Summary here.
Download our FAQ here.