I believe there is no greater calling on a person's life than to serve God and to serve one's country.
What are you most excited to do as a Dole Caregiver Fellow?
Along with the collective group of Dole Caregiver Fellows, I look forward to giving a voice to those who have none, equally drawing attention to veterans, veteran families, and veteran caregivers. I also look forward to bringing to light real-life application of policy that does not address 'holes' in various caregiving scenarios to the detriment of the caregiver and their veteran.
What does being a military or veteran caregiver mean to you?
My son, and many before him, got to serve God and his country. The courage it takes to 'sign on the dotted line,' committing one's life and all that might lie ahead from that one decision, is worthy of the highest regard.
How has your life changed since you became a caregiver? What sacrifices have you had to make?
My son's injuries require we live in a warmer climate, so I was plucked out of New Hampshire and away from all friends and the in-person support of our longtime community. I lost two jobs and had to make a choice between caring for my son or staying behind for my two daughters, one of which was still in high school. There really wasn't a choice as my son was so intensely ill and could not speak for himself, but the heartache of being separated from my daughters while they also were in shock, remains.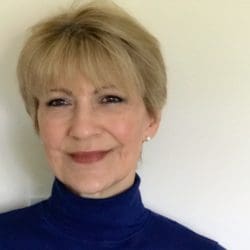 My Story
Before becoming a caregiver in 2017 to her then 20-year-old son Connor, Wendy Gavell was working as a church secretary and teaching music lessons in their New Hampshire town. A few weeks before her students' annual recital, Connor, an Army paratrooper and combat medic, was injured in an accident that sent a shard of metal into his head above his left eye. The metal immediately severed his language center, introduced infection inside his head, and ultimately affected four lobes of his brain. He was left with stroke-like symptoms, including paralysis in his right arm and leg, aphasia and apraxia, and dependency on a GI tube.
At the time of Connor's injury, Wendy was forced to leave her two daughters behind in New Hampshire to remain by Connor's side wherever his recovery took them. For the next three years, she tended to his care needs through physical rehabilitation centers and hospitals near and far. A blessing of having homeschooled him was that no one knew him better, and so Wendy could be his voice and his advocate wherever they went.
The family eventually moved to Maryland to keep Connor close to his best medical options, as well as to address the need for better weather. The long and messy New Hampshire winters would have kept him housebound for most of the year. Every day, Wendy assists Connor with all aspects of daily living, his various medical needs, physical therapy for his arm and leg, as well as rebuilding his academic and communication skills through art, music, language, math, and puzzles. In addition to caring for Connor, at home Wendy also supports her husband who has Parkinson's Disease, and her mother who has dementia.
Wendy continues to be Connor's voice and his advocate. Through various stages of his recovery, she learned about, and came to value highly, the available caregiver support systems. However, given the extent of her son's injuries, she also began to identify gaps in services. Wendy hopes to help fill those gaps through her advocacy with the Elizabeth Dole Foundation.