Don't lose yourself--you are so important.
How do you participate in the online communities for caregivers?
I love that we can be so supportive of each other. No one knows the plight of a caregiver better than we do and it is crucial to remember that we are not alone in our struggles.
What are some of your current challenges?
I relied on my kids so much when we were going through the toughest parts of my husband's treatment. It is hard now that they are grown up and have moved away from home. They had always spurred me on and have been there for me for everything. Though my husband is in remission now, it is hard with our children living far away from us. Our support system has changed.
How did you find support within your community?
I have a tremendous group of friends. They constantly prayed for my family and found ways to include us in community activities. When my husband's cancer came back in 2011, he still managed to come to every single one of our son's football games through the strength of his character and with the help of our friends.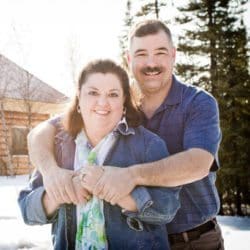 My Story
Maria is a caregiver for her husband, Tom, who was diagnosed with stage IV Non-Hodgkin's lymphoma in 1999 while serving as an Air Force jet mechanic. They had three kids, ten-and-under, and Maria was terrified. At that point in time, there were no support systems for caregivers and they relied heavily on the help of their families and friends.
As a Dole Fellow, Maria is passionate about the importance of building caregiver support communities.