Being a military caregiver means that I am constantly reshaping my role.
At what moment did you realize you were a military caregiver?
I am a psychologist so I recognized his symptoms early on. He had trouble sleeping, suffered from severe depression, and avoided large crowds. I soon realized that being a military caregiver was a job I could never clock out from, so I developed a safety plan for home and encouraged my husband to participate in mental health services at the VA.
What are your current challenges as a caregiver?
The death of our youngest child triggered my husband's post traumatic stress disorder (PTSD), so his symptoms now are worse than they once were. I rely on my faith and spirituality to deal with the changes that happen so rapidly.
What advice do you wish you had when you first became a military caregiver?
There are resources out there for you and your wounded warrior—use them! If he won't apply for them, you must do it.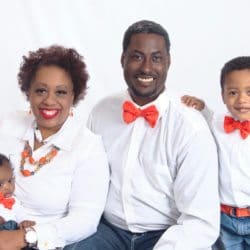 My Story
Kristi cares for her husband, Hal, who suffers from both visible and invisible wounds after being in an ambush attack with his battle buddies in Iraq. It took a long time for him to accept treatment.
As a Dole Fellow, she brings her experience as a motivational speaker, trainer, and presenter on topics associated with self-care and mental health.
Learn more: