I am happy to care for him, but more than anything else, I am honored to be his wife.
What does being a military caregiver mean to you?
Being a military caregiver is a big responsibility. I manage appointments, finances, and medications. My family cannot go anywhere easily, as we have to consider if homes, hotels, and businesses are wheelchair accessible. It makes me furious to think about how if it wasn't for caregivers, servicemembers would not receive the care and attention they deserve.
What moment did you realize you were a caregiver?
I realized I was a caregiver when I was shuttling between caring for my daughters in Tennessee and caring for my husband at Walter Reed National Military Medical Center.
How have you changed since becoming a military caregiver?
A whole lot has changed! I can no longer work full-time, I am constantly multi-tasking, and I never have the opportunity to sit still for very long. I've maintained the Army wife attitude—"get it done!"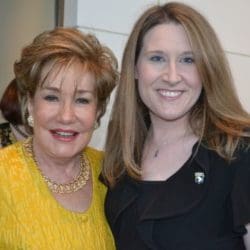 My Story
Jessica is a military caregiver for her husband, Chaz. While on patrol in Afghanistan, Chaz stepped on an improvised explosive device (IED) that nearly took his life. Both of his legs were amputated above the knee and he very nearly lost his right arm. Jessica serves as his full-time caregiver, but continues her own work as an Accredited Financial Counselor. They raise their two daughters, one a cheerleader, the other a ballerina.
As a Dole Fellow, Jessica brings attention to the millions of men, women, and children who care for our nation's wounded warriors.
Learn more: