We acclimated to a new normal.
How have you found strength throughout the process of caregiving?
At the beginning of my caregiving experience, I had to give up so many hobbies and activities that brought me joy. I've worked to maintain an identity outside of caregiving. I took a job as a part-time travel agent. My work is flexible, so I can work using my cell phone while waiting at appointments. I receive both recognition and compensation from this career, which is so important to mental well being.
What work do you do as a caregiver advocate?
Along with another Dole Caregiver Fellow, Patti Katter, I host a monthly blog talk radio show through Hope for the Warriors. Our show is geared toward caregivers and we cover a range of topics—everything from self-care to sexual health, a topic which some find taboo.
What advice would you give to a new caregiver?
Let other people help you by giving specific examples of what they can do to support you. Other people can run errands, bring dinner, or cut your grass. You must be the one to open the door to ask for help.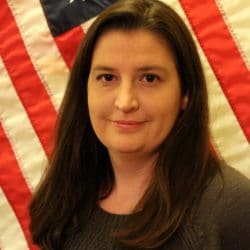 My Story
Amanda cares for her husband, John. He was injured when an improvised explosive device (IED) hit his armed vehicle during his fourth and final deployment. The explosion resulted in a traumatic brain injury (TBI), headaches, cognitive issues, fatigue, seizures, and post traumatic stress disorder (PTSD).
As a Dole Fellow, Amanda is committed to reducing the stigma attached to mental health issues.